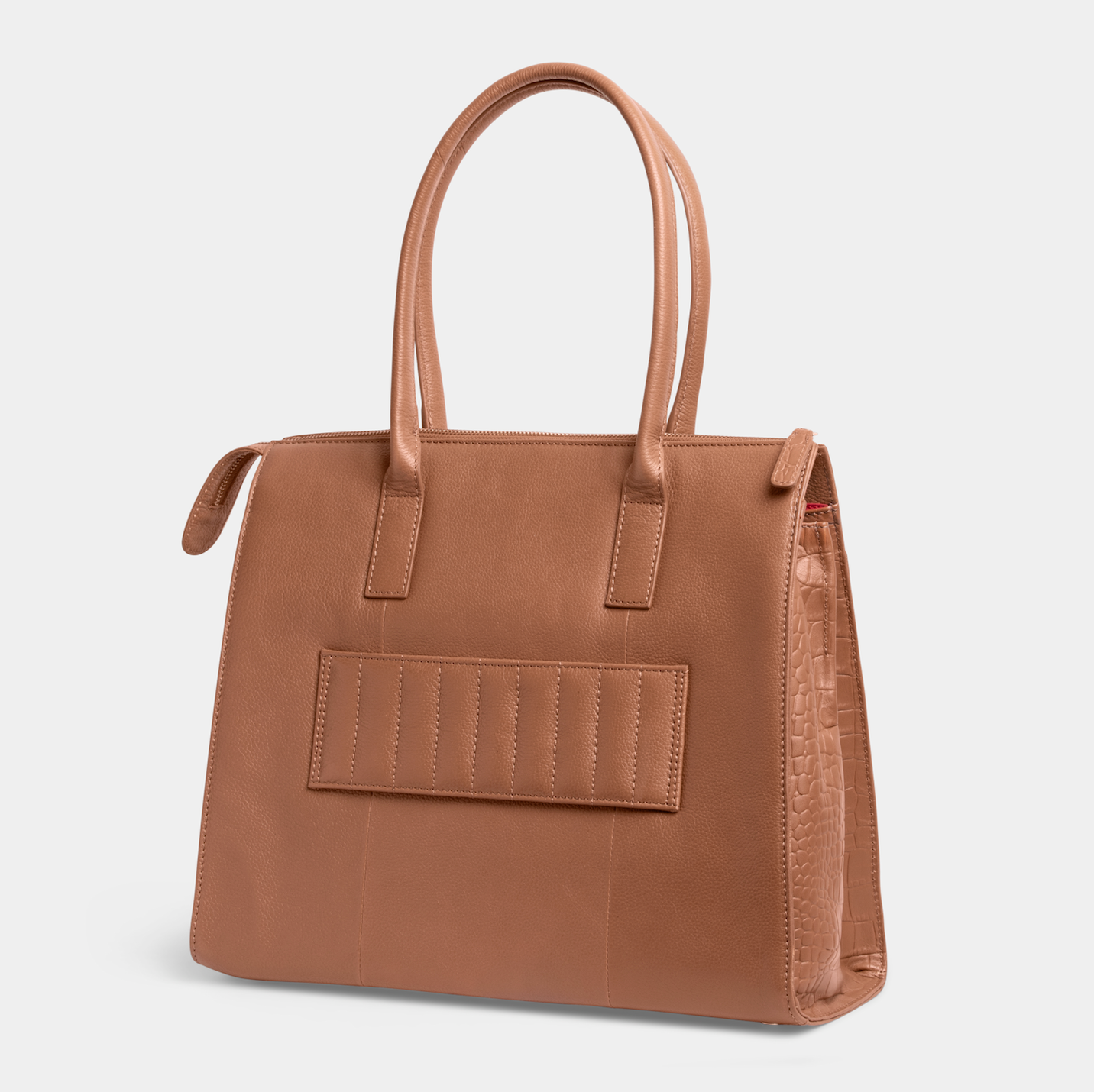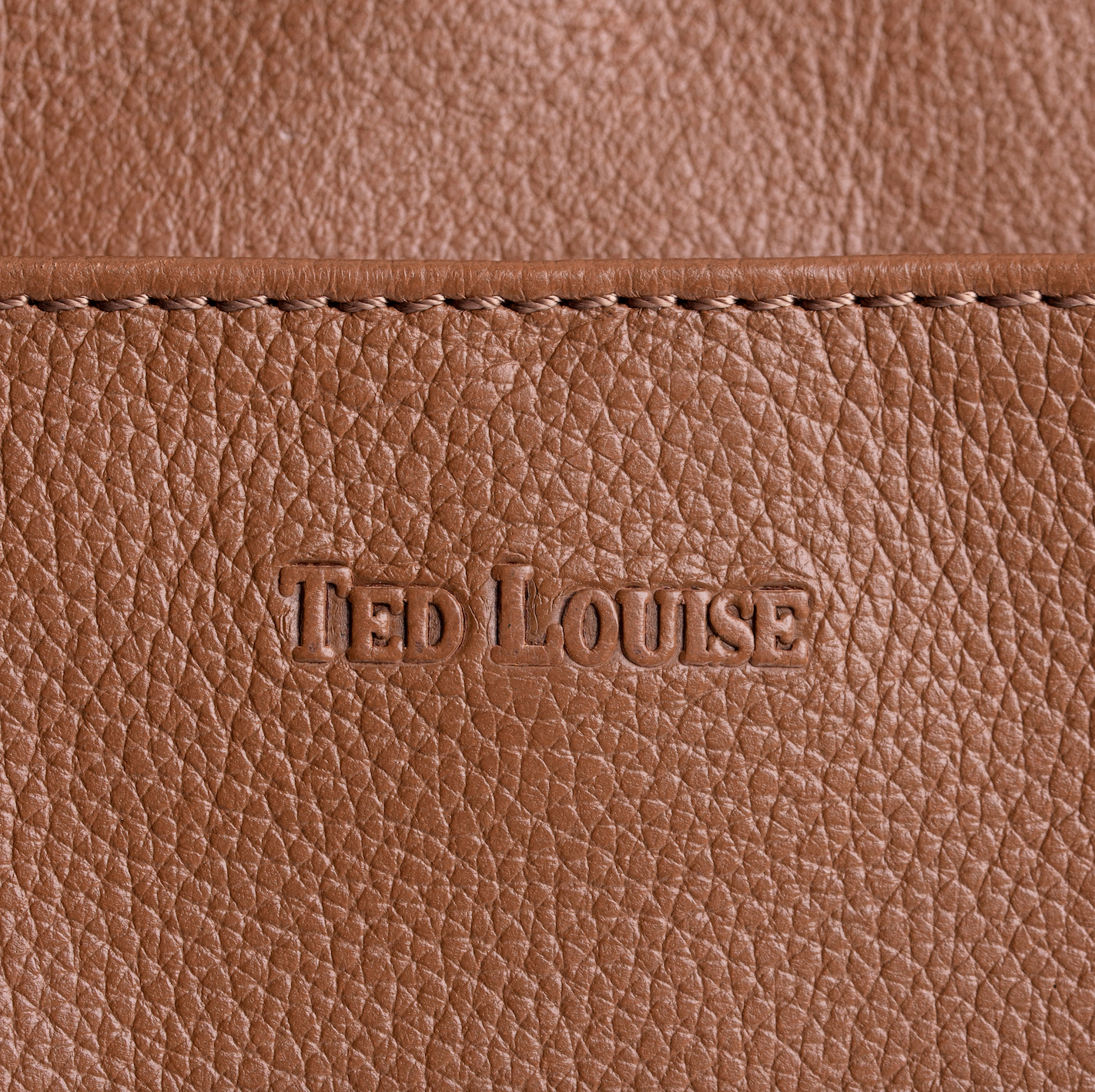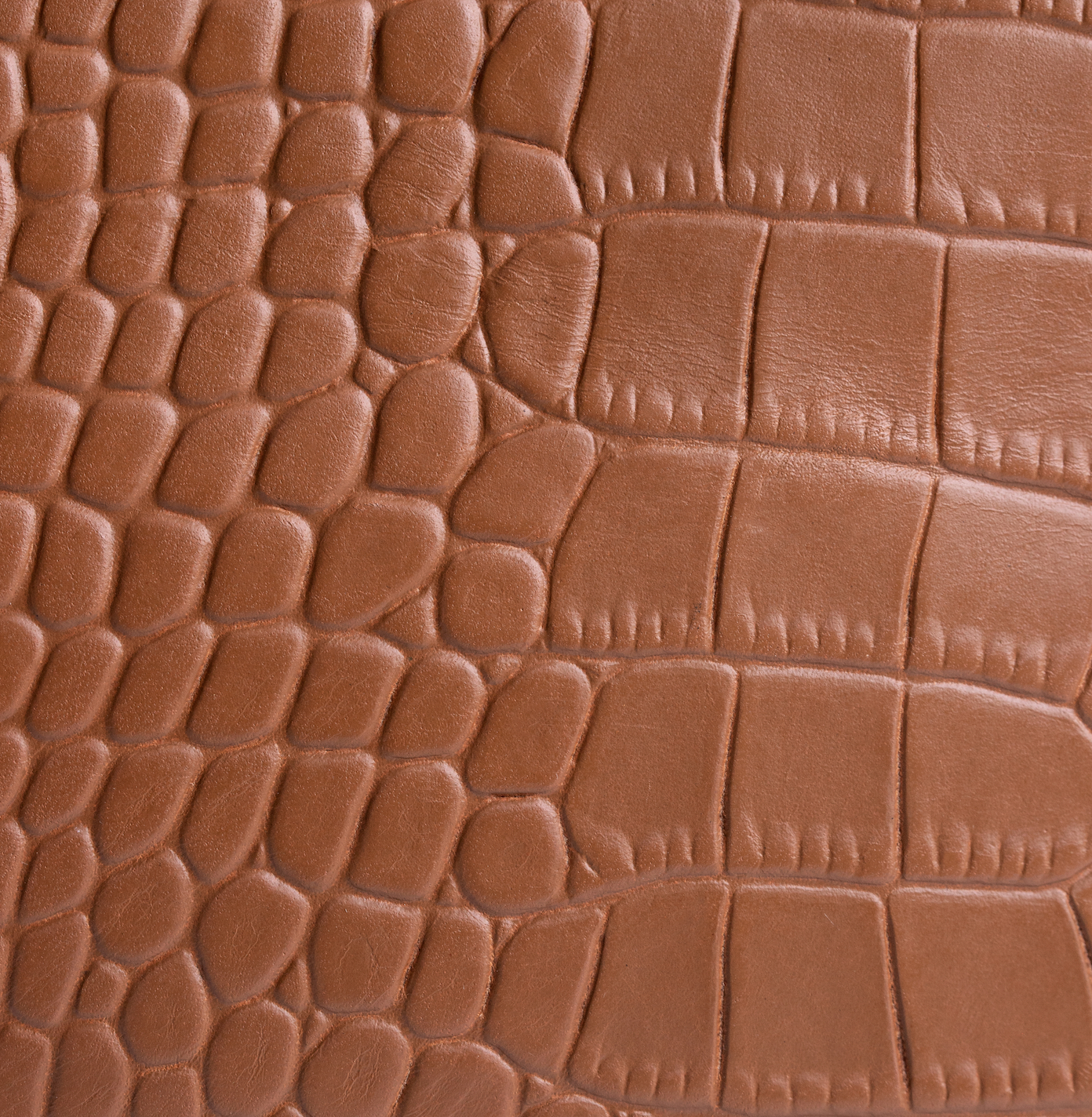 Jordan Cognac Gold 15 inch Women's Laptop Bag Full Grain Zeology-Leather
Description

Details

Care

Material
   Free delivery in the Netherlands
     Fits a 15 inch laptop/tablet and 6,5 inch telephone

      Special compartment to store 2 pens

      Never have to look for your keys ever again, with the special keyhanger
With the Jordan laptop bag, you go to your busy cooperative life in style. The Jordan is organized, elegant, classic, and not only looks beautiful but is also very functional. It is so well organized on the inside that you will never have to look for anything.  On the outside is a hidden front pocket, which fits documents. And if you are on a trip and don't feel like carrying the bag, the Jordan can be attached to the handle of the trolly. So you can just push it around. The Jordan is also a perfect match with our Christina wallet. Do you also want to be styled completely from bag to wallet in Ted Louise Click here for the Christina.

The Jordan has extra compartments for:
All you need to know about the Jordan:

• Style: laptop bag
• 36,5 x 31 x 15 cm (length x
height x width). 
• Maximum load capacity: 7kg
• Laptop compartment:
Max. 32 x 22 x 4 cm
Features
• The bag comes with a dust
bag
•A hidden pocket in the front
• You can attach the bag over
the handle of your trolly
• One big compartment with an
additional padded 15" laptop compartment 
• Compartment for your water
bottle, pens, phone, passport, and documents
• Keychain strap
How to best
take care of your Jordan

Before use, treat the bag with a waterproof leather spray. Always read the packaging for proper use of the spray. For best results, spray the bag
every three months with waterproof leather spray. This not only ensures that the bag is waterproof but also cleans and nourishes the bag in one treatment. Regular use ensures that the leather remains in the best condition. Avoid contact with rough objects. In this way, you prevent scratches on the leather. Always wear your dark accessory with dark clothing to prevent the color transfer from your clothes to the accessory. And for the lighter accessory, always wear it with light clothing. Avoid long contact with water and be careful that it can
increase moisture, color transfer, and bleeding on clothing. Did the bag get
wet? Then we recommend that you pat the bag dry with a cloth and hang it to let it dry.
Material: 100% high quality full grain Zeology-Leather cow leather
Hardware: Nickle & lead free
Lining: 60% polyester & 40% viscose

At Ted Louise, we believe in making a difference in the leather industry. For our leather, we only work with tanneries that are Gold member at the Leather Working Group. For this collection, we even took it a step further. The Jordan is made of 100% full grain Zeology-Leather from America where the natural grain has been retained that provides the luxurious leather look. The leather is tanned with zeology and therefore it is human- and environmentally friendly. The leather is free of chromium, heavy metals, and aldehydes, which means that the
tanning of the leather takes place in a healthier way for people and it is
better for the environment. The leather does retain a consistent and superior quality. Please click here, to read more about Zeology-Leather.
For the crocodile
print, a board with the crocodile pattern has been placed on the cow skin and pressed so that the crocodile print is pressed into the cow skin. A special coating has been used for the glossy, lacquer look.
Jordan Cognac Gold 15 inch Women's Laptop Bag Full Grain Zeology-Leather
FAQ

When will my order be shipped?

We do everything we can to get your order to you as quickly as possible. If you order on working days, the order will be shipped within 2 working days *. When we have sent the package, you will receive an email with your track & trace code.

Which payment methods are available?

At Ted Louise you shop safely and reliably. We accept the following payment methods: iDeal, PayPal, Credit Card, Bancontact, Klarna.

Guarantee

At Ted Louise we stand for quality and expertise. Our products are handmade in a factory that has specialized in producing bags for years. Despite the careful final inspection, a defect can sometimes arise. Because we at Ted Louise believe in the quality of our products, we give a guarantee of 12 months from the date of purchase.

Questions?

Contact us via chat or send an email to info@tedlouise.com. We are happy to help you further!
Shipping

Fast shipping

Who doesn't know the feeling? You order something and every time the doorbell rings you hope it's the delivery guy. I think we all can't wait for our delivery! We keep you well informed about your package and that's how we do it!

Spent over the EUR 100 in our webshop and you'll get free delivery. For orders less than EUR 100 we charge EUR 6,95 for shipping.

If you order on working days, your order will be shipped within two working days *. When we have shipped your package, you will receive a track & trace code by email.

* Excluding holidays.

Order tracking

As soon as you have placed an order with us, we will ensure that we inform you properly. We will keep you well informed with regular updates.

Get in touch

Have questions? Get in touch with us at any time. Use the chat or send us an e-mail.
About us

We are Ted Louise

We at Ted Louise believe that anything is possible. We want to empower you with our bags every step you take, both professionally and privately.

Ted Louise stands for an organised bag with the highest quality leather: Zeology-Leather. The bags are elegant, daring and have a classy look with a fashion twist. It's all in the details! Ted Louise is more than a bag for its clients. Ted Louise is a brand that empowers and identifies with its customers.

Made for strong women

Ted Louise empowers women to pursue their dreams. Ambition, daring, elegance and organisation are in our DNA. Your success and happiness are a priority for us and will always form the base of our designs.

Ted Louise: Made for strong women, by strong women.

Mission

At Ted Louise we think in terms of possibilities and opportunities and we believe that every woman can make here dreams come true. We want to help our clients with this. Our mission is therefore: "To (em) power woman with a Ted Louise to be the strongest, organised and best version of themselve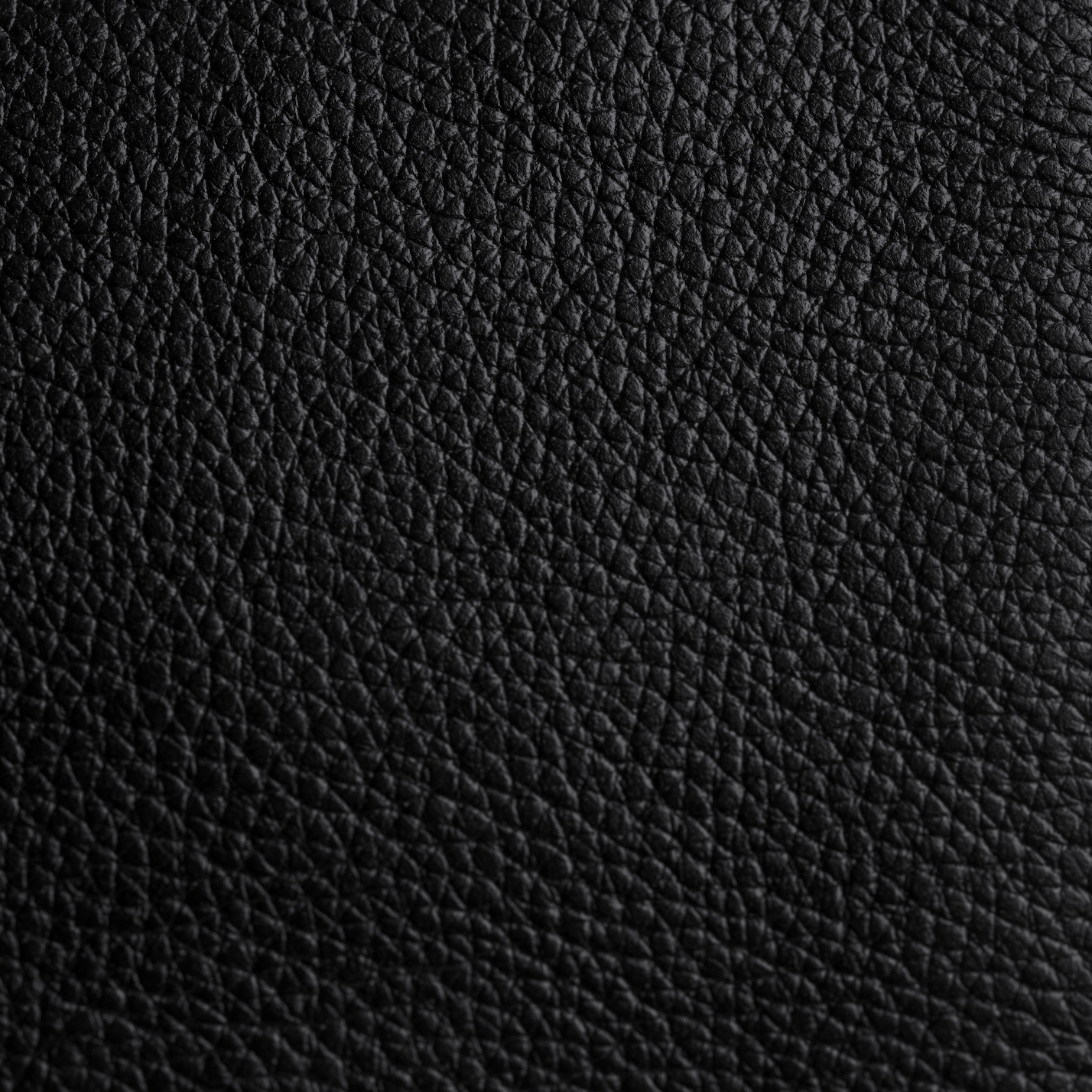 Full grain Zeology-Leather
The best quality Zeology-Leather
Zeology-Leather is real, natural leather that is certified free from harmful substances and consists of circular chemistry. By using the right materials and making improvements in the process we take hugesteps in minimizing our footprint. The leather maintains a consistent and superior quality.
Never lose anything again.
Our bags are perfectly organized.
Our Jordan is so well organized on the inside that you will never have to look for anything ever again. The inside has an extra compartment with a push button to store your laptop. This is extra-reinforced so that the laptop is protected. Space has been made in the laptop compartment for two pens and three extra compartments. These three compartments fit a passport, an A5 notebook, and a mobile phone. In addition, there is a zipper with an inside pocket. The inner compartment fits an A4 notebook. Last but not least, we made a compartment for your water bottle, umbrella and there is a key hook to which you can attach your keys or the Christina wallet.