CARE
We at Ted Louise believe in good quality products that support you every step of the way. To maintain the soft and supple texture of the leather and to get the best out of your product, we have listed a few tips. The care and attention you give to your bag contributes to a long and beautiful life of the bag.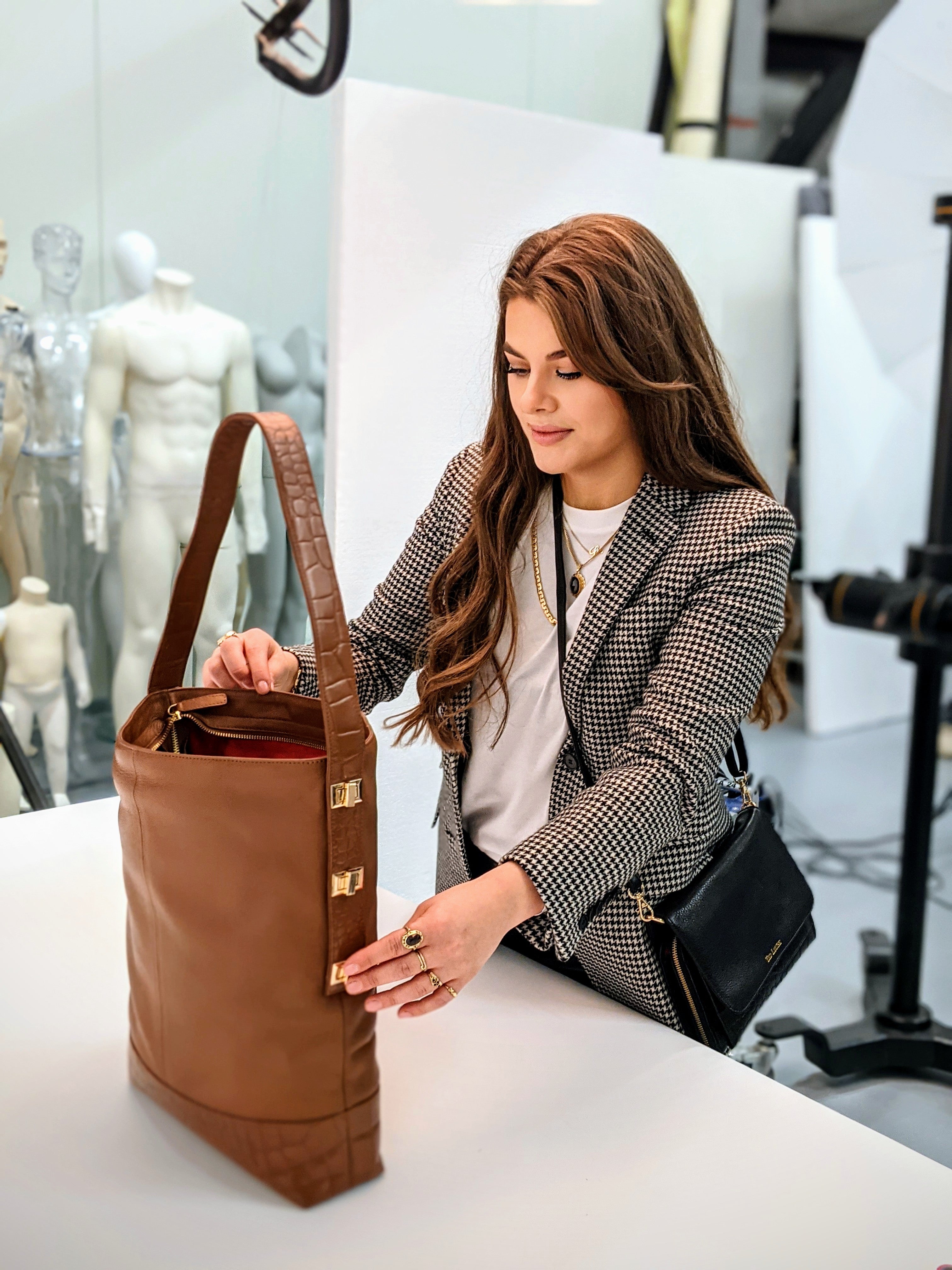 The best quality
How to maintain.
Before using the bag, spray the bag with waterproof leather spray. Regularly apply the spray on the bag, every two to three months. Before using the waterproof leather spray, read the instructions carefully. Before use, test the spray on an inner or a less visible part of the bag. This spray ensures that:

• The bag is waterproof
• It cleans the leather
• It nourishes the leather

Avoid rubbing and scratching your accessory against rough surfaces and a sharp object. This can scratch the leather.

In the beginning, wear your dark bag with dark clothing to avoid color transfer or bleeding of the bag on clothing.

Avoid prolonged contact with water. Beware that humidity can increase color transfer and bleeding on clothing.

If the bag has become wet, we advise you to pat the bag dry with a clean towel. Hang it on a hanger and leave to dry. Please don't use a hairdryer. When the bag is dry, the leather can become stiff and lose its natural resilience.
Protect your bag.
How to store
Exposure to artificial light or the sun may cause discoloration. Store the bag in the dust bag from Ted Louise. The dust bag ensures that the bag is protected against dust and light. Then put the bag in a dark place.